Clarjun

Arjun and Clary kissing on stage

Shipped People

Arjun,Clary

Start Date of Ship

28th of December, 2012

Ship Status

Canon

Type of Ship

Dating
Clarjun is the canon pairing of Arjun and Clary (Cla/ry and A/rjun). They were very good friends before dating and they find each other nice and stuff.
Colour - Purple (Since Clary likes blue and Arjun likes red, and mixed together, they make purple)
Clarjun Trivia/Facts:Edit
They both love pizza.
Their favorite animals are cats and dogs.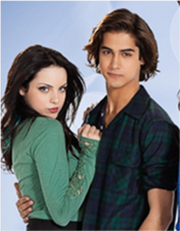 Ad blocker interference detected!
Wikia is a free-to-use site that makes money from advertising. We have a modified experience for viewers using ad blockers

Wikia is not accessible if you've made further modifications. Remove the custom ad blocker rule(s) and the page will load as expected.